We are Kudos Argentina
Since 2017 we have been a member of Kudos International, where we have positioned our services internationally.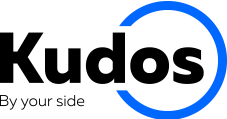 Kudos International is a global network of accounting and consulting firms. It is part of the IFAC "Forum of Firms", recognized worldwide for the quality of the external audit service. The network of Kudos professionals offers services of excellence, guaranteeing exceptional attention with a global connection.

The Forum of Firms is an association of leading international networks of financial reporting and audit firms, and works to uphold and promote consistent standards and high-quality practices.
Disclaimer:
We are a member of Kudos International. Kudos International is a worldwide network of independent accounting firms which provides professional services to their clients. Kudos International does not offer services to the clients of its members. Members of Kudos International are legally individual organizations and are only associated with each other by being members of the network. However, nothing in the Kudos International agreements or rules creates or implies an agency relationship or a partnership between Kudos International and the member firms. Any claim arising out of the work contracted to a member of Kudos International can only be made against that member. No claims can be brought against Kudos International or against any other person or organization involved. Even if your contract is with us, we may use the benefits of partners or staff of other members of Kudos International to help us provide services to you. When we use the services of these partners or staff, they act as our agents and not as partners or agents of any other person (including any other member firm of Kudos International). As a result, we will be legally responsible for their activities as if they were our partners or part of our staff. Neither Kudos International nor any other member firm of Kudos International will have liability in connection with this work because there is no contract between you and any other member firm.